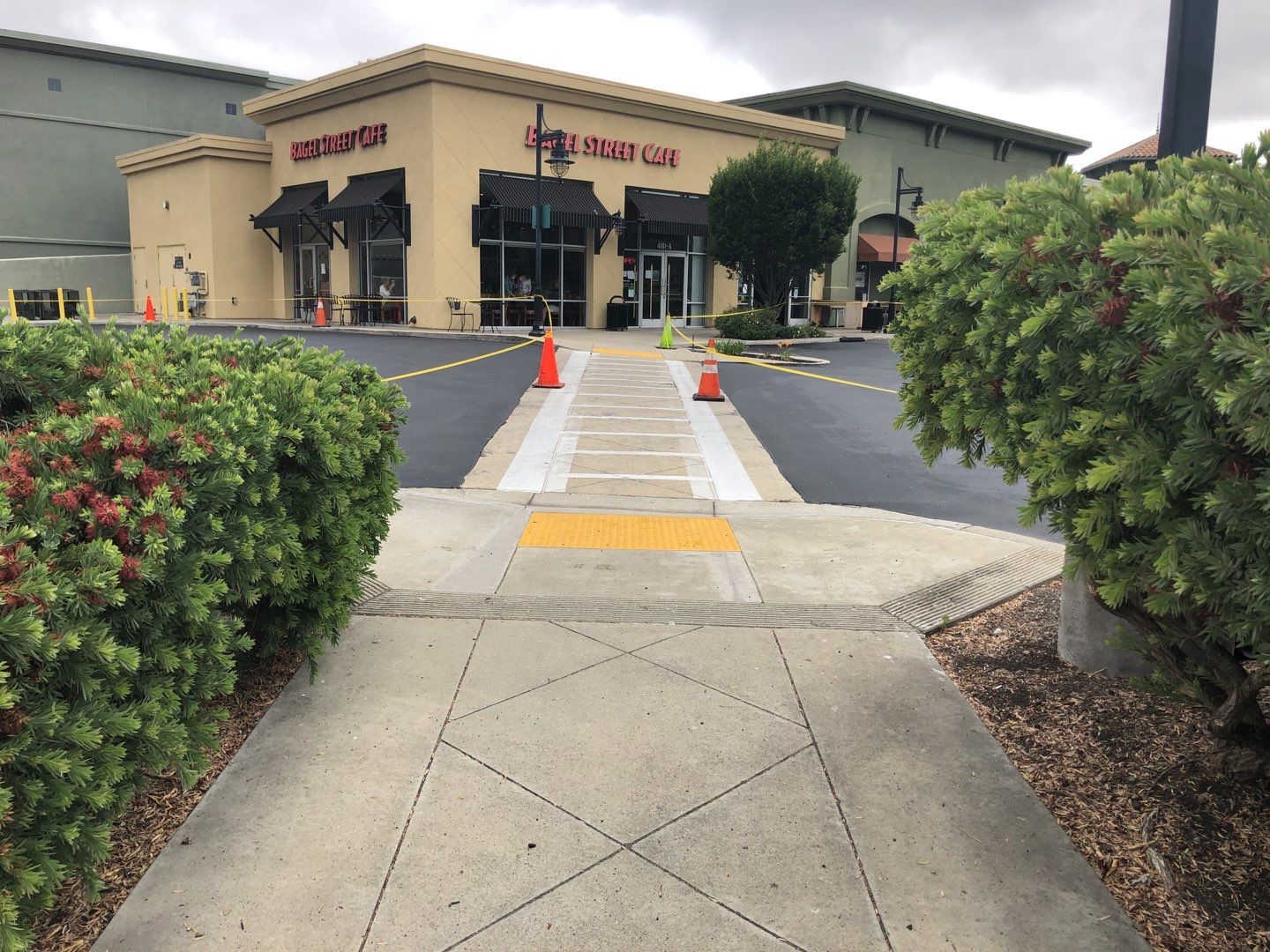 Property Type:
Mixed-use property with both retail and residential apartments in Dublin CA.
Location:
Dublin, CA
Project Overview:
We completed isolated concrete and asphalt repairs throughout the site with a 2-inch fiber reinforced asphalt mill and overlay. We milled the concrete and asphalt transitions and overlaid the entire parking lot with a new 2 inches of asphalt reinforced with fiber. During our evaluation, we found out that the existing asphalt was only 2.5 inches to 3 inches in thickness. The city required a site work permit. By utilizing a mill and overlay scope we were able to bypass ADA upgrades in the permitting process which would have dramatically increased the cost of the project.
This project presented a logistical challenge for completion due to the very high volume of traffic at the site every day. We were able to coordinate a construction schedule that kept the businesses open while maximizing the production of the construction crew. We communicated early and often to the tenants about what the plan was and used their input to create access options for each tenant.