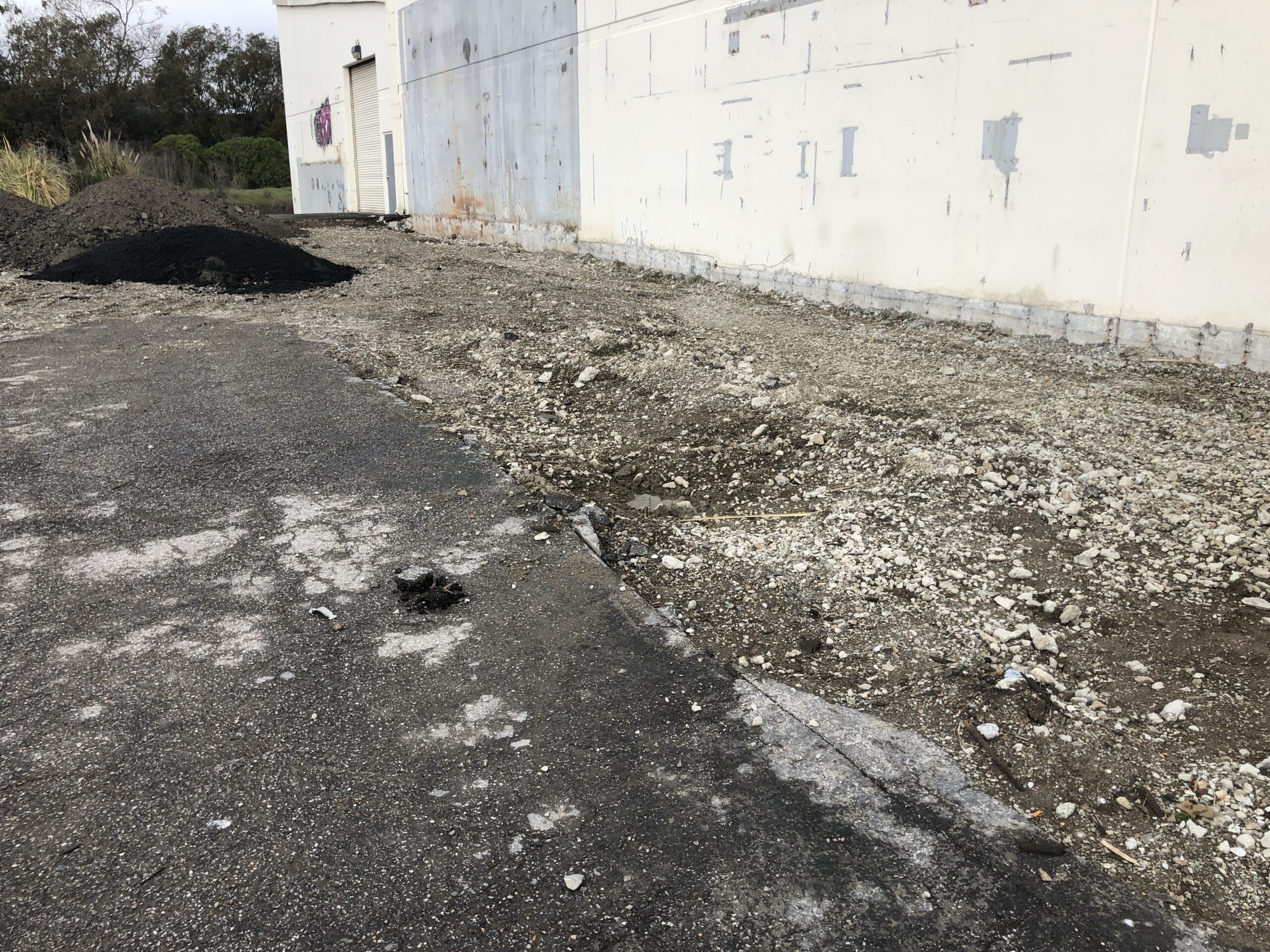 Property Type:
Industrial warehouse
Location:
San Leandro, CA
Original bid total: $785,685.
SCS finished total: $509,900.
Savings total: $275,785.
Project Overview:
This industrial property was in need of a complete exterior renovation. The total scope included the removal and replacements of all the concrete curbs, concrete slabs, ADA ramps, concrete apron extension, and new retaining wall in addition to a total upgrade to the existing asphalt. The previous tenant vacated the building after occupying the space for two decades. Ownership wanted to improve the property with the intention of having a national or international distribution tenant. SCS was contacted to value engineer the scope of the work and to ensure that capital was being placed appropriately. During our initial evaluation, we found that paving fabric was previously used, which could have been a change order for an additional $25 – $50k. Knowing this information we were able to reengineer the asphalt scope of work from a full depth removal throughout the entire site to isolated areas of full-depth removal and 2-inch mill and inlay with fiber-reinforced asphalt. The original asphalt scope from the contractors was to remove and replace the entire site with 6 inches of new asphalt. Our core samples revealed anywhere from 2.5 inches of asphalt to 5 inches with paving fabric. Value engineering the asphalt and competitively bidding on the project led to most of the savings. The cost savings on this project budget allowed for the concrete apron to be extended 15 feet which should mitigate future damage from the trailer landing gear.