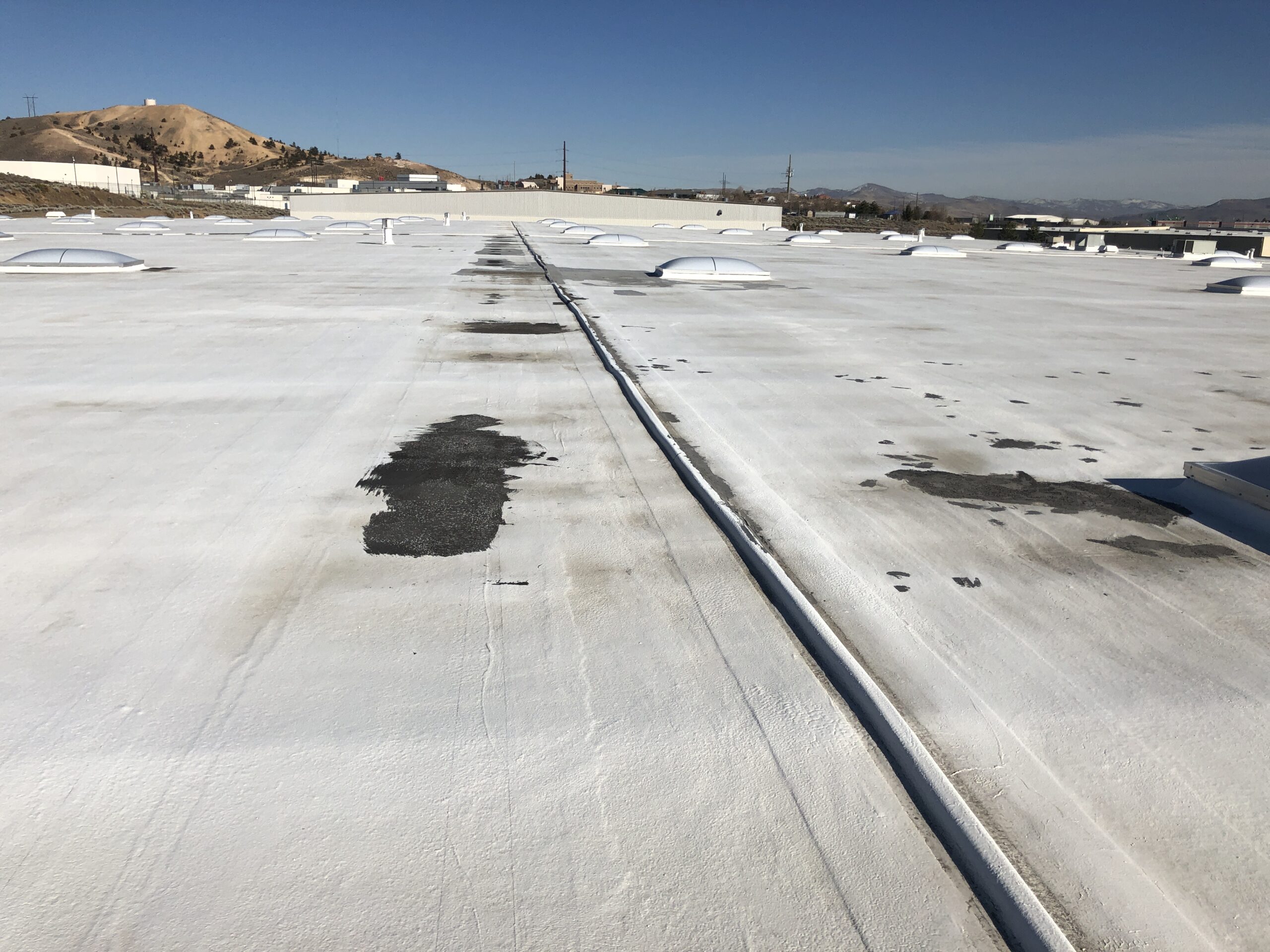 Property Type:
Industrial Warehouse
Building Size:
200,000 SF
Location:
Reno, NV
Project Overview
SCS designed a roofing scope to perform a Sika Sarnafil PVC single ply overlay of the existing roof. This existing roof was a BUR that was previously restored using acrylic coating and polyester reinforcement.
The current owner has a long-term tenant looking for a long-term roofing solution. SCS completed a moisture survey prior to construction to identify areas of the saturated deck for deck repairs prior to the overlay.
Reno, NV is a severe high wind area where additional fastening patterns were used in the design, especially along the perimeter edge and the south corners.
The fastening patterns were included in the design to minimize deterioration from wind uplift, especially on the roof above the dock doors. The roof directly above the dock doors had previous damage from fasteners being pulled out from the severe wind uplift in these locations.